Experienced. Knowledgeable. Honest.
Discover The Cause
We'll spend up to 1 hour together during your first visit. We'll dig deep to find the root cause of your concern. You'll then leave with clarity and certainty about how to correct what we uncover.
Get a Personalized Program
You'll leave our first session with a personalized program revealing the most important self-management techniques. This will allow you to progress your results and find relief at home.
Experience Relief
Treatment may begin on your first visit. You can expect to experience relief from advanced hands-on physiotherapy and the most up-to-date techniques in the industry.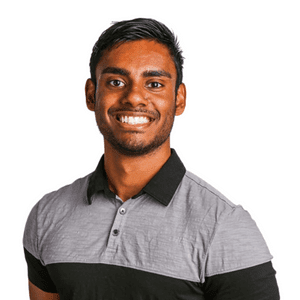 Growing up playing a wide variety of sports I have had my fair share of injuries and I understand how debilitating injuries can be to daily activities and life in general. Luckily, I was able to experience the benefits of Physiotherapy first hand and through these experiences I decided to pursue a career as a Physiotherapist. I realized that having the opportunity to truly make a difference in someone's life every single day through evidence-based treatments is something I am passionate about. I consider myself fortunate to have this opportunity and I look forward to getting to know each patient in order to provide the best holistic treatments targeting not only patient symptoms but also the underlying cause of each injury.
-Raphael Kalathil Msc.PT
Still Have Questions? Ask Us Anything.
Before booking your appointment, if you have a question about your injury or you're still uncertain if Physiotherapy is the right fit for you - just jot down your concerns below and we'll help you as best we can.