YOUR OAKVILLE

PHYSIOTHERAPIST
At Mobility Plus Physiotherapy we always strive to offer the best Physiotherapist services you've ever experienced. Life is just better when you're not in pain.
Online Booking – Direct Billing to Insurance – Award Winning Treatment
We love being Physiotherapists in Oakville at Mobility Plus Physiotherapy. We've had our fair share of injuries and understand how debilitating pain and dysfunction can be to your activities and daily life. Having the opportunity to truly make a difference in someone's life through evidence-based treatments is something we're extremely passionate about.
Expect to leave our office feeling like a new person – pain free and on your path to improved physical health and longevity.
WINNER – Best Physiotherapist
(2020, 2021, 2022)
Joey Pelletier (1st place)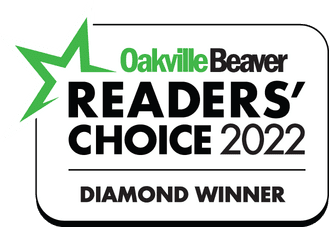 A team of award winning practitioners in more that just Physiotherapy.
CHIROPRACTOR
By relieving your pain and giving you a powerful connection to the body you live in, honest and skilled Chiropractic care can improve your quality of life.
MASSAGE THERAPY
Relieve pain, calm stress and restore function. Muscles, fascia and soft tissues can be a major source of pain and stress in the body.
CUSTOM ORTHOTICS
Improve your posture from the ground up. Restore comfort, create stability and boost athletic performance, with the perfect complement to your feet.
Whether you're looking for a "Physiotherapist near me" or "best Physiotherapist in Oakville", we would absolutely love to help you live healthy and pain-free.
This kind, knowledgeable and highly skilled pair of Physiotherapists are masters in their field. They will build a customized plan for you, to best address pain and rehabilitate your injury. Their hands-on, personalized approach and attention to detail is why their reputation places them at the top of the industry.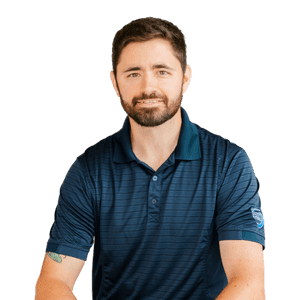 Winner – Readers Choice Awards
Best Physiotherapist 2020, 2021, 2022
"Whether you're looking to get back to work, sports, hobbies or just an active family life, I'll create a personalized rehab program to get you back on track."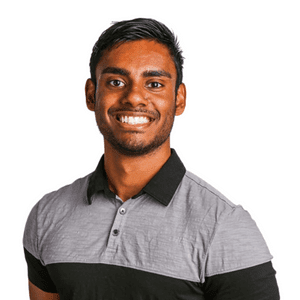 "I love complex injury assessment, sports injuries and shoulder dysfunction specifically. How our bodies adapt and overcome injury fascinates me."
THOROUGH
We take our time during your visits. No stone is left un-turned when assessing and correcting your concerns.
SKILLED
Your problem will be targeted from multiple angles, based on the best of modern evidence and my years of professional experience.
HONEST
We truly care about our patients. You'll be given an honest and reasonable treatment plan for your rapid recovery.
OUR

PHYSIOTHERAPY REVIEWS
Our Physiotherapists at Mobility Plus Physiotherapy have loads of 5-star online reviews. Click the button below to read more.
"I have been coming in to see Joey Pelletier and Dr. Justin Guy for the past 2 months due to back pain and sciatica. Both were so professional, knowledgeable and very empathetic and kind. They were so patient and attentive with the assessment and treatments and helped me get back to walking upright again! This is truly the most welcoming, professeional, caring place. Both Joey and Dr. Guy are amazing in their fields. If you are in pain and need chiro or physio I would highly recommend Mobility Plus."
-Katherine Stefan, Oakville ON
"The professionalism and knowledge at Mobility is amazing. We had great experience for our son and would highly recommend physiotherapy at Mobility. Joey is an expert in his field and took the time to answer our questions and make sure our son understood his exercise program. We also had the pleasure of dealing with the professionalism and kindness of Lavenia. Definitely recommend!"
-Emily James, Oakville ON
"Got ACL reconstruction surgery three weeks ago. Joey is a very knowledgeable and personable physiotherapist After only 5 appointments with Joey, I can feel huge improvements in my strength, ROM and extension, plus my pain has decreased. ACL and meniscus surgery can take a toll on one's physical and mental health and it's so important to have a knowledgeable physiotherapist that makes you comfortable and can help you during this long recovery journey. Can confidently and highly recommend Joey!"
-Sarmad Malik, Oakville ON
COMMON CONDITIONS
PHYSIOTHERAPISTS TREAT
Our Physiotherapists are experts in navigating, uncovering the cause, and treating many musculoskeletal issues from head to toe; however, listed below are the most common conditions they encounter with new patients.
1. Sports Injuries
2. Pre/Post Surgical Rehab
4. Disc Herniations & Sciatica
5. Sprains & Strains
6. Tendonitis & Bursitis
8. Rotator Cuff Injuries
9. Repetitive Strain Injuries
10. TMJ Disorders
If you're in pain, we'll aim to provide you relief on day-one, as soon as we've ruled out any risks and discovered the best method for providing rapid relief. No two injuries are alike. So for the best results, each treatment is tailored to exactly what you need.
Initial Assessment
On your first visit (1 hour)
Discover where your pain is coming from and how it started

Understand the cause and how to avoid it from happening again

Learn techniques to accelerate your recovery while at-home

Get the answers you're looking for to know exactly what needs to be done and why
Treatment (30-45 min)
A targeted and thorough solution
This entire session is spent one-on-one with your Physiotherapist

Eases pain, releases tension, improves movement

Clears away scar tissue from muscles and soft tissues

Restores posture, balance, movement and joint positioning

Strengthen and stabilize for future resistance
Let us know what your concern is or what you need help with and we'll offer our best advise, free of charge. Honestly, ask us anything. We're here to help.
OUR

OAKVILLE PHYSIOTHERAPY CLINIC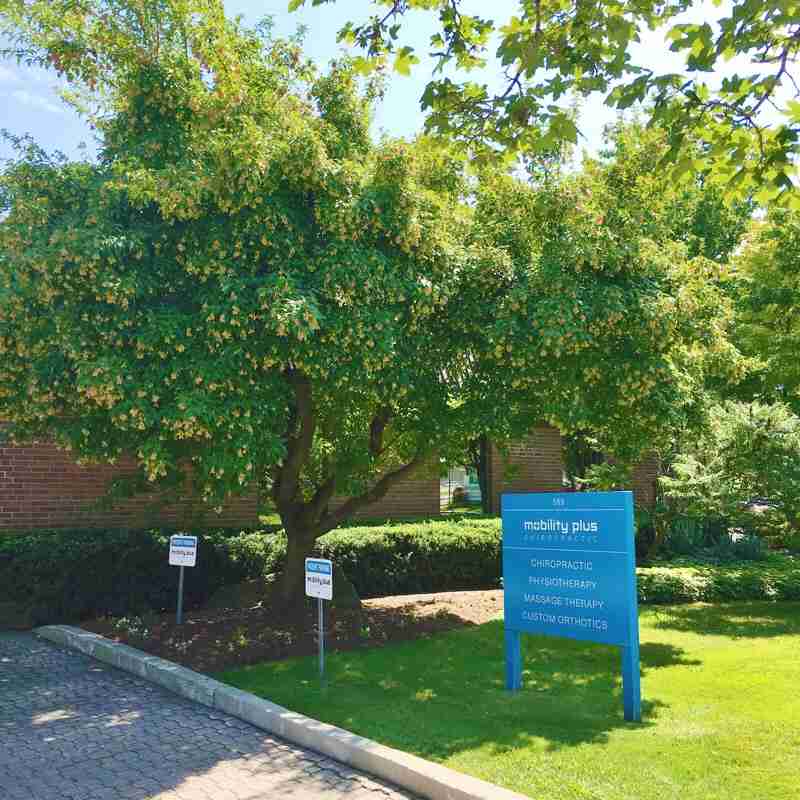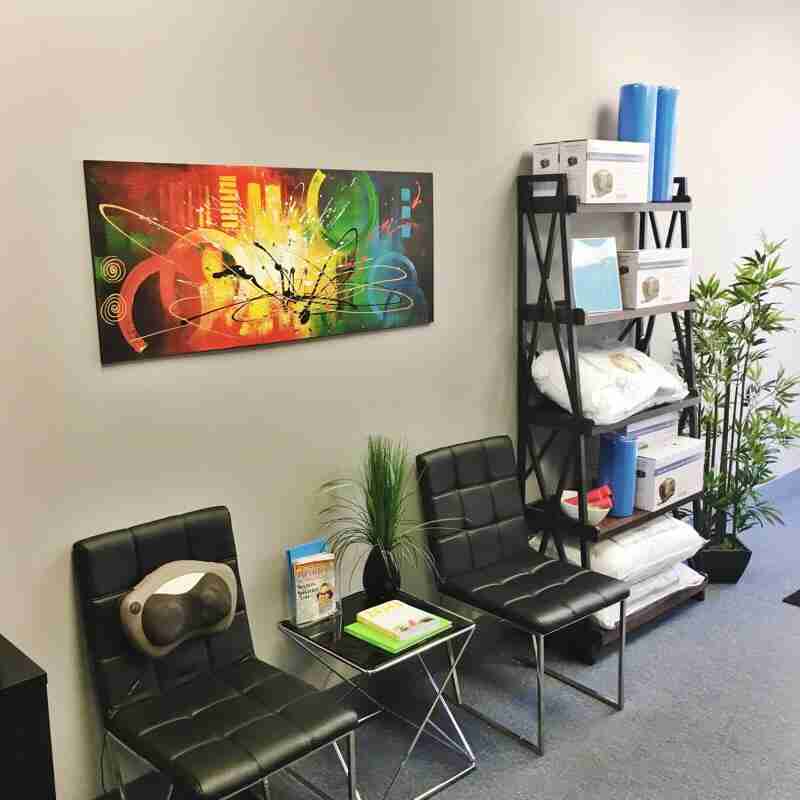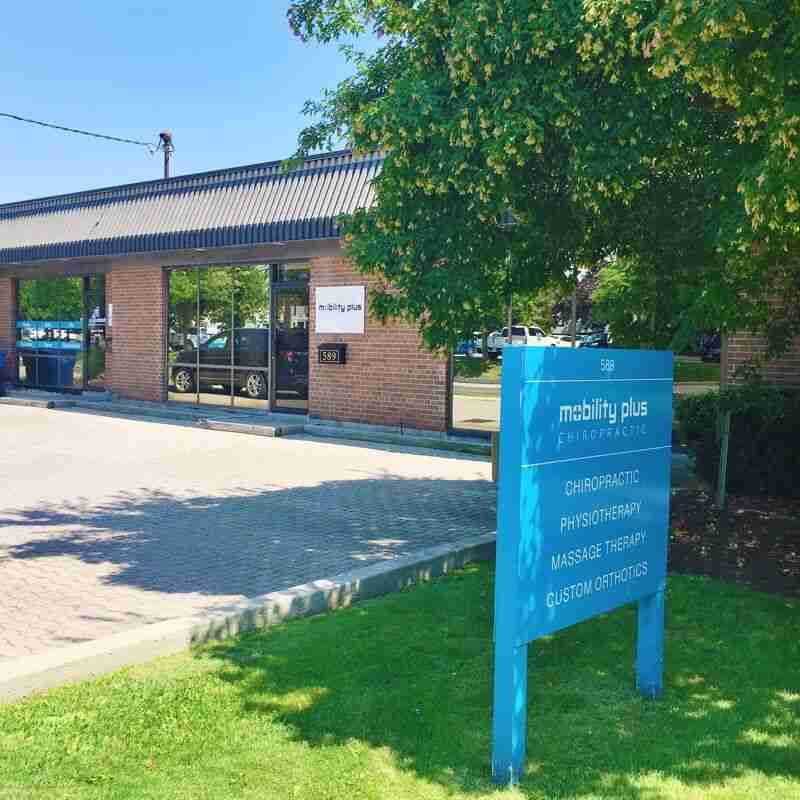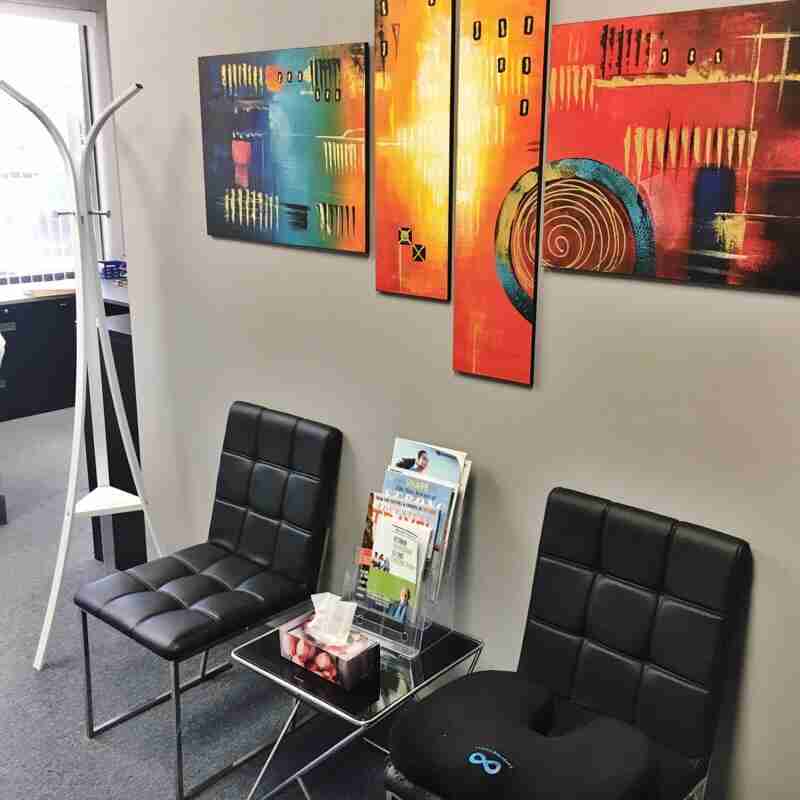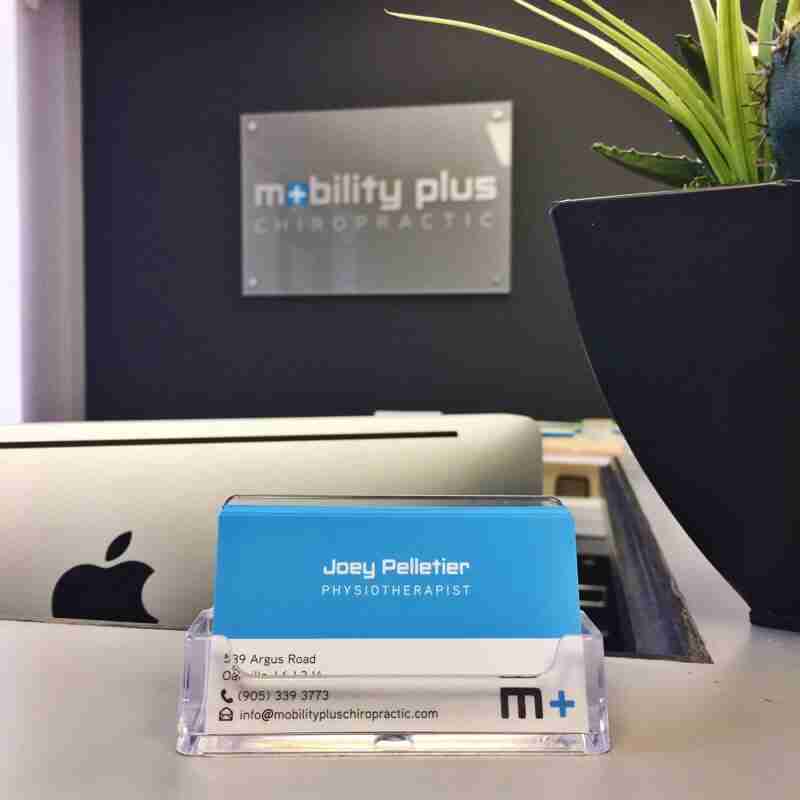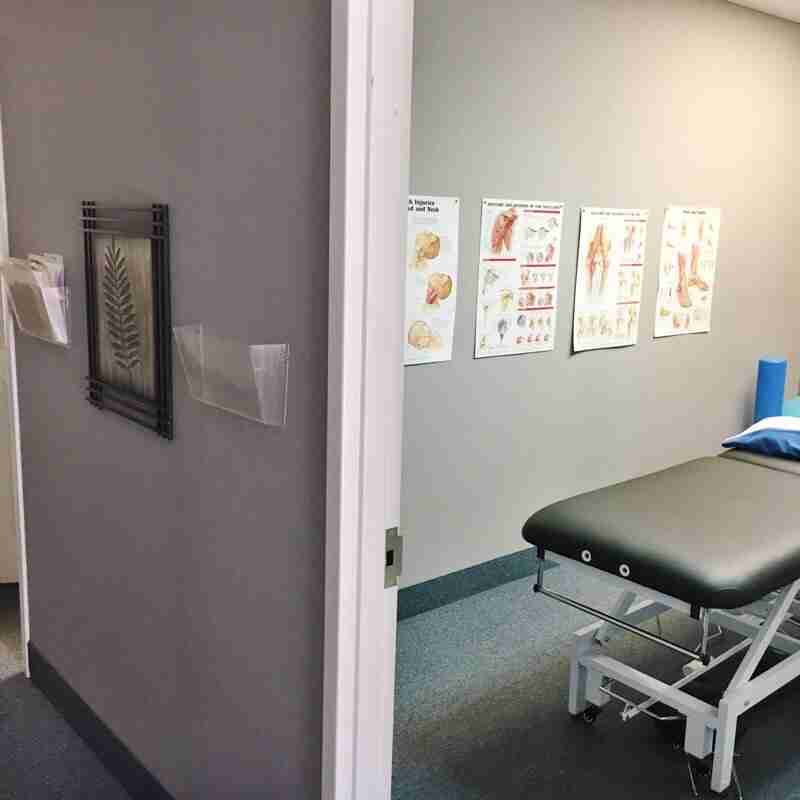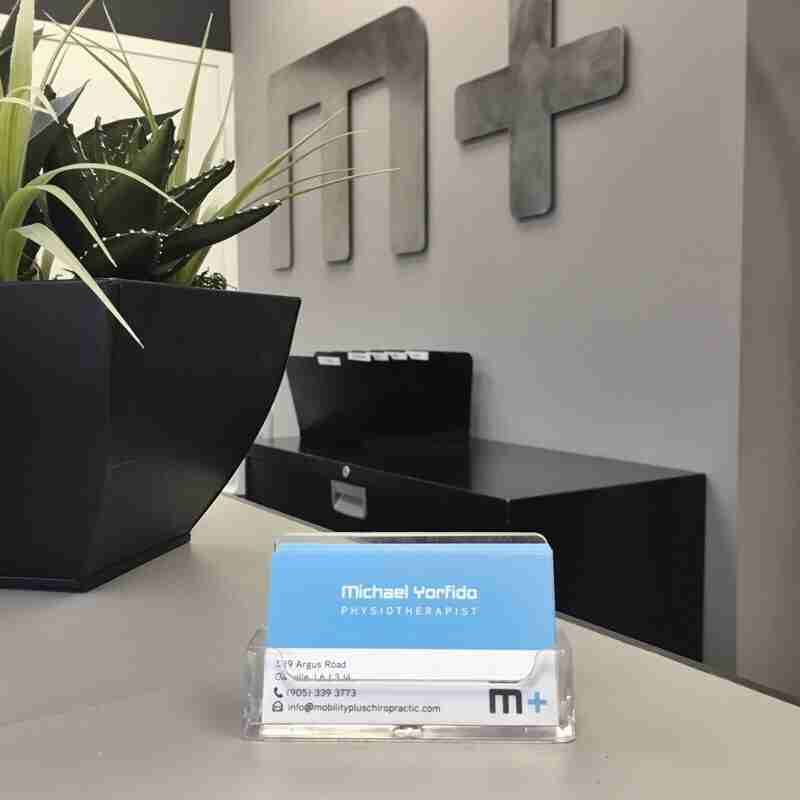 WHAT YOU WILL

NOT EXPERIENCE AT OUR CLINIC
Far too often we hear of poor experiences taking place at other Physiotherapy clinics. We are very unique in our approach of personalized, detail oriented, one-on-one care. The results we achieve for our patients, as a results, speak for themselves.
We promise you will never experience what is listed below.
Physiotherapists booking many patients per hour
It's very common for a Physiotherapist to schedule 4 or more patients per hour. However, this leaves very little time for each patient and becomes very difficult for the Physiotherapist to offer effective care. These clinics are volume-based practices; an excellent business model to generate revenue, but poor value for the patient. At Mobility Plus Physiotherapy we never schedule more than 2 patients per hour, so that you get the most out of every visit.
Passing you off to a Physiotherapy assistant
Yet another tactic Physiotherapy clinics use to maximize revenue, as the assistants are paid a lower wage, yet the result is the patient suffering the consequences. You will never be passed off to an assistant at our clinic. Your entire visit will always to one-on-one with your Physiotherapist.
Physiotherapists only using modalities (machines) on every patient
A common story we hear is that patients are only provided ultrasound, electric current and heat or ice during their Physiotherapy treatments. These modalities do have their place in some care plans, yet should be utilized in a case by case basis. The best results are found with a hands-on approach that adapts as the patients recovery progresses.
Multiple treatment visits per week, for many weeks or months
After the initial visit, it is very common to ask a patient to attend treatment 2-3 times per week for the first couple of weeks. However, when this progresses for many weeks or even months, we have a problem. This is excessive and the cost quickly adds up for patients. Of course patients would need dozens of Physiotherapy sessions when little time is spent with them at each visit, only modalities are being used and patients are being passed off to lesser qualified assistants. Extensive treatment isn't necessary when patients are treated properly and the value of each visit is maximized.
Changing your Physiotherapist on you
Imagine showing up to your appointment and the Physiotherapist you scheduled with is not available, so you're told that you'll be seeing someone else. This is not acceptable practice, yet it happens all the time. If you schedule an appointment with one of our Physiotherapists you can be assured that they will be there for you.
At Mobility Plus Physiotherapy you'll be treated like you're a part of our family and given the time and attention you deserve.
FREQUENTLY

ASKED QUESTIONS (FAQ)
Common questions we've been asked about our Physiotherapy clinic. If you have any questions that are not covered here, please feel free to call or email us and we'd be happy to answer any questions you may have.
What is Physiotherapy and how can it help me?
A Physiotherapist practices the science of movement and function. If you experience pain, strength imbalances or any difficulty related to movement, our Physiotherapists can help. They are highly trained with the rehabilitative process of ligament and tendon sprains, muscle strains, fractures, repetitive strain injuries and any loss or dysfunction related to movement.
Our Physiotherapists have advanced training with manual therapy, muscle release techniques, advanced functional exercise, ergonomics, athletic taping, kinesiotaping and bracing. They have graduated from their Masters in Physiotherapy, from McMaster University in Ontario, Canada; as well being active members in good standing with the College of Physiotherapists of Ontario. An excellent resource for information on the profession of Physiotherapy can be found at the Canadian Physiotherapy Association.
Our Physiotherapist will detail exactly what needs to be done to correct your particular concerns.
Do I need to be in pain to see a Physiotherapist?
No! You absolutely do not need to be in pain to benefit from physiotherapy. Typically pain occurs at the end stage of a long process of movement or tissue dysfunction, that your body becomes unable to adapt around. When your body cannot sustain the forces being places upon it, your nervous system will trigger a painful stimulus as a mechanism to force you to adapt your behaviour or movement. A lot can be done before this occurs. Our Physiotherapists will conduct a functional assessment to determine areas of weakness, physical stress, dysfunction etc. and recommend appropriate intervention to address what they uncover. Optimizing how the body moves and functions is what we do!
Do I need a referral from my doctor to see a Physiotherapist?
You only need a prescription from your medical doctor if your insurance policy requires it. We would be happy to look into this possible requirement for you. However, you are more than welcome to come visit our clinic without a referral.
What will happen during my first visit?
During your initial consultation, our Physiotherapist will first gather information related to your condition, physical health and goals you hope to achieve. Most often our patients are looking for relief from a painful condition. Our Physiotherapist will then conduct a thorough assessment; looking at your posture, how you coordinate movement, test for strength imbalances and diagnose your condition. Then you will understand what is going on, why it happened, and what needs to be done to remedy your situation. This session will take place in a private room with you and your Physiotherapist. You will never be passed off to an assistant. This session is typically booked for 1 hour.
What will take place in follow-up visits?
The requirement for follow-up sessions is entirely dependent on what is uncovered during your initial assessment. You may not require any further intervention. However, if you do then the frequency and duration will depend on our Physiotherapists honest recommendations for you. They will help you get relief from your pain through a variety of modalities ranging from hands-on manual therapy, exercises, stretches, education, electric current modalities, acupuncture and joint mobilizations. Our Physiotherapist uses the most up-to-date techniques and approaches in the industry. Follow-up sessions are typically 30 minutes.
Is the cost covered by insurance?
All of our services at the clinic are provided by a Registered Physiotherapist, Chiropractor or Registered Massage Therapist and are covered by most extended health benefits plans. If you wish to learn more about your specific insurance policy, please give our administrative staff a call or email and they will be more than happy to help you.
Is Physiotherapy covered by OHIP?
Unfortunately, as of 2005, Physiotherapy is no longer covered by OHIP.
Ask your questions here or request on appointment with our Physiotherapist
Call (289) 430-7526 or fill out the form below. We respond very quickly.
WANT TO KNOW MORE?
Give us a call, fill out the form or stop by our 5-star rated Oakville Physiotherapy clinic.
CLINIC ADDRESS
1927 Ironoak Way #3
Oakville, Ontario
L6H 0N1